Can't believe it's almost new year again.
It became a habit of mine to to hit pause for a couple minutes, look back, write about it and think about what's next, this helps me to sort things out.
Thank you
I have to start with something, a big Thank You for all the people who purchased QoD, everyone who helped spreading the word, the ones who wrote emails, tweeted and help my solo developer work became an even better thing to do. This wouldn't be possible without everyone who supported me, in one way or another, so even if I do work a lot to make the best possible I can, if no one cared, it wouldn't be possible, so thank you.
Indie life
I took the jump to full time indie developer this year again, back in March, it wasn't something I was planning, but was semi forced to do because of some internal restructuring the company was having, so I left. With the Xbox One port of Quest of Dungeons in hands, and falling behind on my personal deadlines, I decided to risk take a couple months and finish it. One one hand I have more freedom, and can work on games, on the other hand there's the constant fear of "this is the last month" if everything fails and games stop selling. I also decided to start taking care of myself health-wise, by exercising more regularly, and for the most part of the year I did almost everyday a 6-8 KM fast-paced walk right after waking up, overall I fell much better, which helps with the mood and work altogether. The weird thing is that I had to get a gadget in order to feel more motivated, got a fitbit that tracks daily activity, been wearing it for 10 months now, so gamificating health ftw. Personal note, take some proper vacations next year, and by proper I mean, in any place, but disconnected from emails/work and whatever.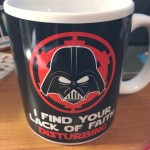 QoD on Xbox One
When I left in March, I was already way behind on my original launch plans, because developing for a console is a whole different thing and doing it during nights only was quickly draining my energies.
The following months were mainly devoted to finishing the game, I had to redo a lot of the UI and gameplay to accommodate a game controller and other stuff, but eventually on September 4 I finally released it and I was genuinely surprised by the overwhelming positive feedback, since, at that point the game was out for some time in its PC and Mobile form, but the new additions/changes and the fact that you could play it with a controller for the first time made it more appealing for many people.
Looking back, it took me a full year, from getting the game approved to the actual release. While it's a lot of time, I also think it was worth it, a lot of the game was tweaked, also for some part I still had my day job, certifications take some time also. In fact the final build was finished around June, I just took those "extra" months to finding bugs/polishing and start to approach journalists/websites.
GDC/Gamescom
One of the things I've always wanted to attend, at least once, was GDC (Game Developers Conference), and this year I was finally able to, to the European one, which despite being expensive, is still less expensive then traveling to the US. And of course since it's on the same week, I also went to Gamescom, and it was amazing, it's much bigger then EGX, I had no idea. During GDC I was able to meet tons of cool developers, attend some parties (which is usually not my thing) and learn a lot overall.
I was also able to watch a Video Games Live concert for the first time, and I loved it, even got a photo with Tommy Tallarico.
Now & Future(?)
With the release of the XO version, a lot of people are asking what am I doing right now, "Are you on vacation?", "New game?". I can definitely say that I'm not on vacation mode right now, I'm already working on something for next year, which is kind of a semi-secret right now, mostly because I'm still unsure if I can pull it off. I started working on a concept for a new game, but something unexpected came up and it's possible that Quest of Dungeons will get a new port, but now is not the time to talk about it, because at this point is not 100% sure it will, but that's what I'm working on now.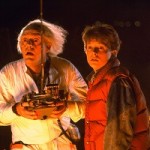 On a final note, another thing that comes to mind is that I've been blogging way less, I used to post a lot more stuff, especially tutorials of some kind, and I haven't, so one of the things I wanna change is to write at least one post a month next year. It happened very little this year because I've been mostly working with NDA stuff and it's hard to "Here's how I fixed this".
Happy New year!