So another year has come to an end, time to make plans for a new one and look back on what has been done.
This was one crazy year, where I embraced indie development as my free time "hobby".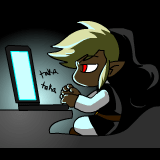 This picture illustrates my year very well, dark link is a bonus since my twitter handle is DJ_Link
I'm tired, but happy and hoping that these were the first steps on something greater and bigger.
Developing Vizati turned out a much more complex task that I imagined, making everything from the ground up, from engine to the actual game for 5 different platforms took me around 3x more time that I expected. Valuables lessons were learned so I'd be a fool to repeat those mistakes again.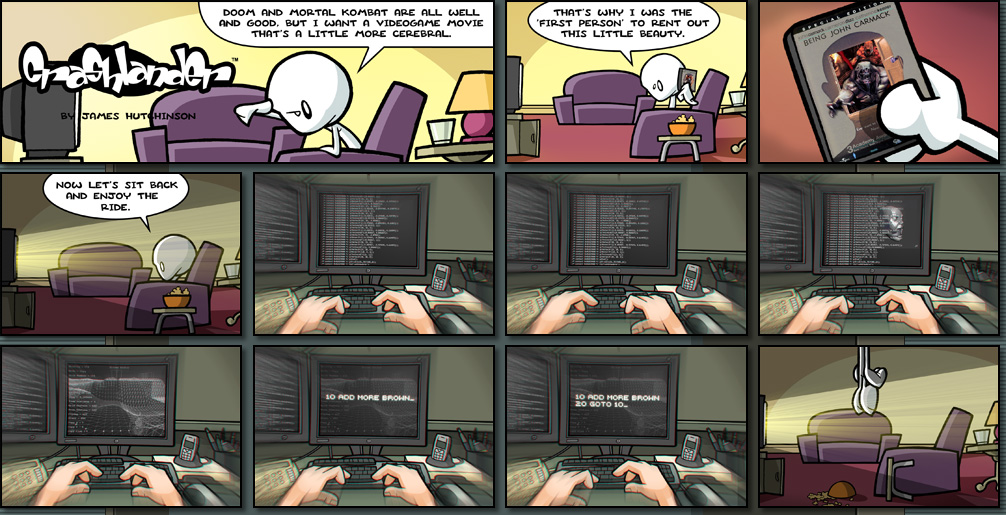 I don't know what the future holds for me but I'm glad I took the chance to put something out there, gives me a sense of achievement and well, at least I tried, won't carry this one to my grave 😛
For future plans well, I have stuff going on but can't really go into details. We (Different Pixel) will keep trying to bring cool games for all of you.
Given the awful condition that Portugal is going though right now sometimes things seem hopeless, like rowing against the tide but I try to keep a general positive mind about it.
Oh, just realized, I'm writing this post from my new laptop, I was finally able to buy one, it's not a high-end machine but it's going to be handy for developing outside home 🙂
I just want to say a big Thank You to everyone who bought Vizati, (btw, GamersGate is having a 65% off right now till Jan 2nd 2011, around €2.5) everyone who sent us so many emails about it, feedback, comments, bugs etc.
On a personal side I want to thank Rita for jumping the indie bandwagon with me thus making Different Pixel possible without my stick-man figures, her art is awesome. Vizati was highly praised on it's artistic look and that's all on her, so I can't wait to show you guys more stuff. Also a big thank you for every of my twitter followers, you have helped me more that once and made me company during those long coding nights.
Some of my favorite 2010 movies:
Inception
Scott Pilgrim VS the World
Kick-Ass
The Social Network
Shutter Island
Salt
Iron Man 2
Harry Potter and the Deathly Hallows Pt 1
Some cool games:
Super Meat Boy
Limbo
Shank
Starcraft 2
Monkey Island 2 Special Edition
Machinarium
Puzzle Bots
VVVVVV
Jolly Rover
Some indie developer to keep an eye on:
Dave Gilbert – Wadjet Eye Games
Team Meat
Wolfire Games
Derek Yu
Terry Cavanagh – Distractionware
Andrew Goulding – Brawsome
(there are more but I can't remember them all)