So I had this crisis where the MBR got broken and Windows would not boot. This can happens for many reasons, maybe you tried to dual boot your PC and something went wrong.
Anyway where's a quick tip on how to fix it (You need a Windows 7 DVD of course)!
1 – Boot your computer to the Windows 7 DVD
2 – Select your language and click next.
3 – Click the button for "Use recovery tools".
4 – Then select "Command Prompt".
Do this:
 
Type: diskpart
and press Enter
 
Type: select disk 0
and press Enter
 
type: list volume
and press Enter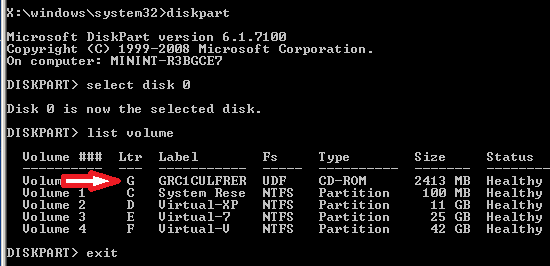 6 – Use your DVD drive letter so we can access the DVD
Type: exit
and press Enter
 
to close Diskpart
 
Type: G: (DVD drive)
and press Enter
 
Type: cd boot
and press Enter
 
Type: dir
and press Enter
7 – To restore the "bootsector code":
 
TYPE: bootsect /nt60 SYS /mbr
and press Enter
You should be able to restart and boot you Windows now, if it fails, well, I'm out of ideas